Portrait photography
Portrait photo session, professional image editing, artistic retouching.

We work in St. Petersburg, Russia,and do not go to other cities, countries, continents, subcontinents. Including the city of St. Petersburg FL, St. Petersburg in Miami and others. Sorry for this. (Photographer afraid to fly by plane) Lol
You probably noticed that our portraits are different from others, primarily computer editing, artistic retouching of photographs. This is not an ordinary photograph taken by a professional photographer. To some extent, this is an artistic portrait, but painted not with oil paints or watercolors, but created using new digital technologies from your photo. Such a portrait looks more elegant, expensive and exclusive.
The difference between a male and a female portrait
In a male portrait, it is important to emphasize character, image, and not appearance. In a female portrait, on the contrary, priority is the appearance. Professionally highlight all the female virtues and hide the flaws. A good portrait will help effectively design a page on social networks, be used for business purposes, in a CV, a website, a blogor for publication in the press.
Digital photo editing
What is the difference between professional and amateur photos, when inexpensive cameras and even smartphones can make a completely high-quality picture?
Surprisingly, many professional photographers work in the old-fashioned way. Do not take full advantage of the hidden features of modern cameras. Professional RAW format approximately 24-30 MB file size. In the final, the customer receives JPEG 1-2 Mb. Externally, RAW and JPEG pictures are no different.
What is the difference?
RAW has more information, we do not see it. For example, taking pictures at sunset. Changing the camera settings, we select the options: either a person and a lighted background or sky and a dark silhouette. You can edit JPEG in Photoshop, but the effect will be negligible. RAW contains more information, you need to take it. As a result, a high-quality portrait and a beautiful background will beavailable in one photo.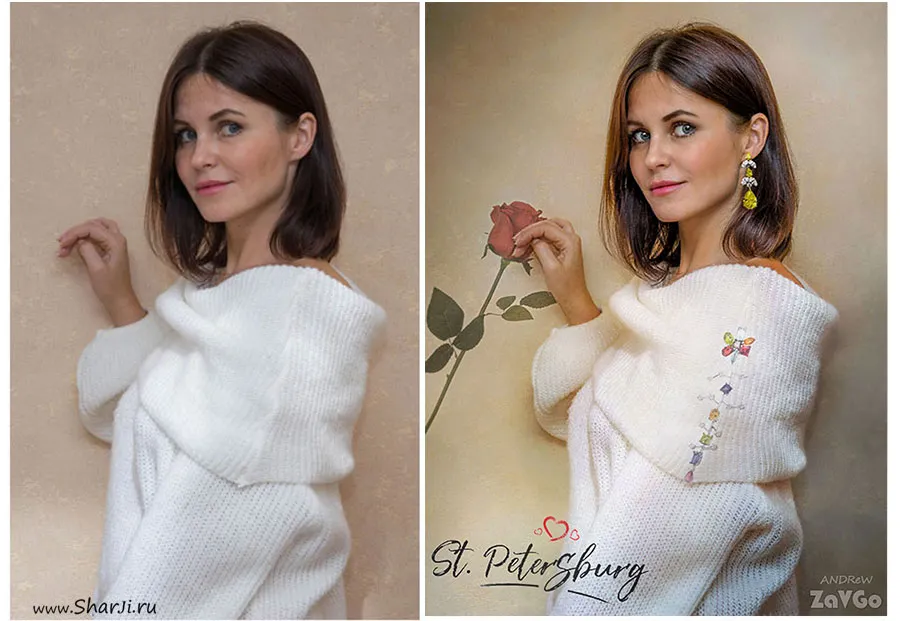 Portrait retouching before and after.
Retro portrait.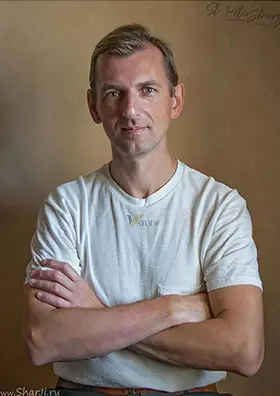 Male photo portrait.